The Hunger Games: The Exhibition celebra la franchise blockbuster di Hunger Games e l'epico viaggio di Katniss come mai prima.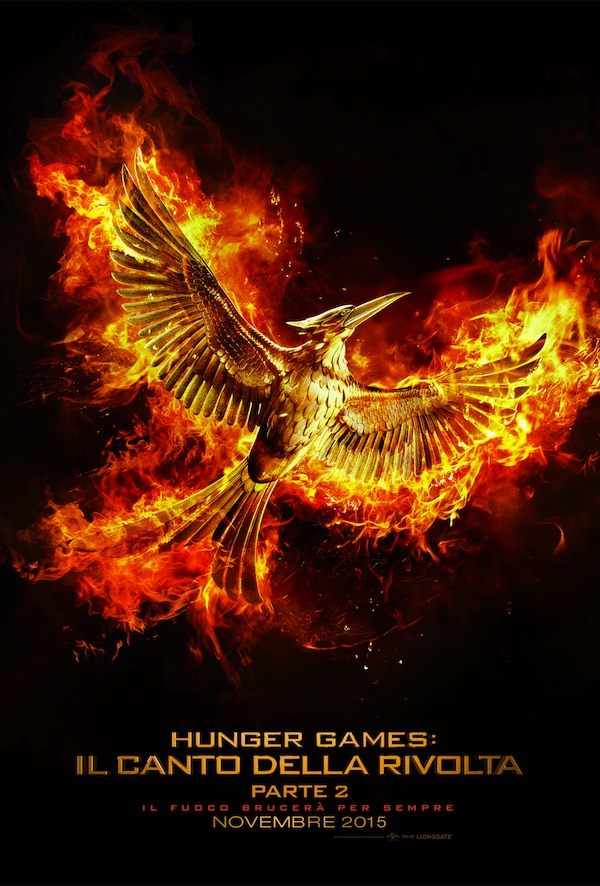 La mostra, che ha aperto i battenti lo scorso primo luglio presso Discovery Times Square (New York), esplora l'arte, la scienza, e la storia di Hunger Games presentandoci costumi iconici, oggetti di scena e ricostruzioni dal set che mettono in rilievo la magia tecnologica e la sorprendente maestria che hanno dato vita a questo mondo.
Strumenti interattivi consentono di immergersi in emozionanti contenuti dietro le quinte, apprezzare fino in fondo i film e scoprire un lato completamente nuovo di storie che hanno avuto un successo travolgente in tutto il mondo.
Ecco di seguito le immagini della mostra.
La saga di Hunger Games ha conquistato il pubblico di tutto il mondo, incassando più di 2.2 miliardi di dollari al box-office. Hunger Games: Il Canto della Rivolta – parte 2 accompagna la franchise verso il suo potente capitolo finale, in cui Katniss Everdeen (Jennifer Lawrence) capisce che la posta in gioco non riguarda soltanto la sopravvivenza, ma anche il futuro.
Con l'intera Panem in guerra totale, Katniss affronta il Presidente Snow (Donald Sutherland) in uno scontro finale. Accompagnata dai suoi più cari amici – inclusi Gale (Liam Hemsworth), Finnick (Sam Claflin) e Peeta (Josh Hutcherson) – Katniss va in missione con la squadra del Distretto 13, dove rischierà la vita per liberare i cittadini di Panem e attentare alla vita del Presidente Snow, sempre più ossessionato dal pensiero di distruggerla.
Le trappole mortali, i nemici e scelte morali che aspettano Katniss la metteranno alla prova più di qualsiasi arena in cui abbia combattuto.
Hunger Games: Il Canto della Rivolta – parte 2 è diretto da Francis Lawrence da una sceneggiatura di Peter Craig e Danny Strong, e comprende un acclamato cast composto dal premio Oscar® Jennifer Lawrence, Josh Hutcherson, Liam Hemsworth, Woody Harrelson, Elizabeth Banks, il premio Oscar® Philip Seymour Hoffman, Jeffrey Wright, Willow Shields, Sam Claflin e Jena Malone, con Stanley Tucci e Donald Sutherland che riprendono i loro ruoli in Hunger Games e Hunger Games: La Ragazza di Fuoco.
A questo imponente cast si aggiungono i co-protagonisti di Hunger Games: Il Canto Della Rivolta – parte 1, il premio Oscar® Julianne Moore, Mahershala Ali, Natalie Dormer, Wes Chatham, Elden Henson ed Evan Ross.
Hunger Games: Il Canto della Rivolta – parte 2 sarà al cinema in Italia dal 19 novembre 2015.